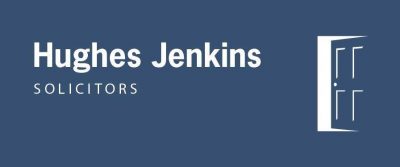 We are proud to announce that Hughes Jenkins Solicitors will be joining GGP Law on 1st October 2020.
Hughes Jenkins Solicitors can trace its roots in Blackwood to November 1900. The firm in its existing form was established in 2002 and founding Director Nigel Jenkins will be joining GGP Law as a consultant. Hughes Jenkins Solicitors has built a particular reputation in Private Client, Conveyancing and Litigation work and has a client base throughout South Wales and beyond.
GGP Law was established by its current Managing Director, Gwyn George in 1983. In the last 37 years the firm has grown considerably and now operates from three branches in Aberdare, Blackwood and Merthyr Tydfil. GGP Law has a wide range of specialities and the move will help to maintain and enhance the services and expertise provided to our clients.
Gwyn George, Managing Director of GGP Law stated: "Hughes Jenkins Solicitors will bring to GGP Law an experienced and capable team of lawyers and support staff.  The team has a proven track record and will compliment GGP's ability to provide a first class service to its clients. We are looking forward to the venture, to the opportunity it brings and and would like to welcome all of Hughes Jenkins' staff and clients to GGP Law".
Nigel Jenkins, Managing Director of Hughes Jenkins Solicitors stated: "We are proud to be part of GGP Law and to provide both existing and new clients with a great service and expertise. GGP Law and Hughes Jenkins share a common vision which includes putting clients at the forefront of all we do. For our existing clients, it will be business as usual as the team will continue to serve our clients across South Wales".
GGP Law specialise in:
Conveyancing
Private Client including Wills, Probate and Powers of attorney
Family Law
Care
Litigation
GGP Law have offices in Aberdare, Merthyr Tydfil and Blackwood.